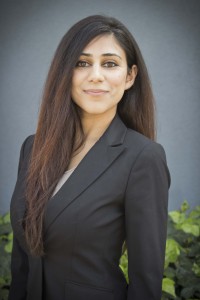 Noor Kazmi has been practicing for over five years, representing clients in a range of civil matters including family law, landlord tenant law and personal injury litigation.
Noor has successfully represented clients through child custody matters, restraining orders, and divorce actions. She has advocated for the rights of residential tenants and landlords, and she has helped parties seeking compensation for traumatic personal injuries. She has experience in mediation, settlement conferences, evidentiary hearings, and trials.
Prior to establishing her practice, Noor worked at a San Diego based law firm specializing in complex litigation. Before that she litigated on behalf of insured parties in personal injury matters.
Noor received her Bachelor's degree cum laude from the University of Southern California in 2005. She graduated in the top third of her law school class at California Western School of Law in San Diego, California in 2009. In her spare time, Noor volunteers on projects to serve the unmet needs of the community.